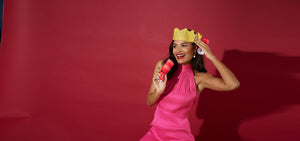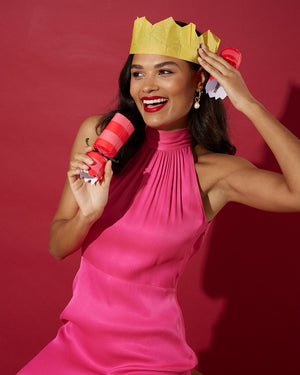 Merry & Bright:
Dresses for Magical Moments
Maids to Measure is the UK's go to for the most stylish bridesmaid dresses. Discover a range
of comfortable yet affordable bridesmaid dresses that you can wear time after time.
Attending a wedding as a guest? Or maybe you're attending a party? Our range is so diverse that our dresses not only make for the perfect bridesmaid dresses but are great for wedding guest dresses, occasion dresses or for simply dressing up to dance the night away in style.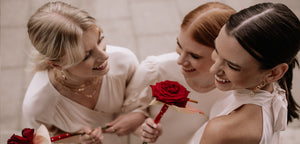 "I would highly recommend Maids To Measure for their dresses. Having been both a bride looking for dresses for my bridesmaids and a bridesmaid, Maids To Measure delivered on both."- Nelly
Behind the Brand
Maids to Measure was set up in 2012, by sisters Sinclair and India Sellars. Seeing a gap in the market for gorgeous, affordable bridesmaids dresses, Maids to Measure became the first specialist British bridesmaid brand. What started as a small family company, organically grew into an award-winning brand and the go-to for bridesmaids dresses.

Over the years the company has evolved, from solely bespoke dresses (hence the name Maids to Measure!) to 'off the peg' dresses. A decision decided when the company received investment from Dragons Den, Touker Suleyman. Suleyman loved the brand and the girls passion for it and has been an involved partner, working closely with the girls since 2016.
In the press
we're here to style you
Visit our store
Bring your bridesmaids for a girls day out, we will make sure your girls will find dresses they want to wear again.
book now
undecided on what colour
Shop by colour
Confused what colour to go for? Browse our dresses by colour. We have everything from pastels to bold colours, perfect for any event.

All our classic dresses come in all our core colours perfect for mix and match.
We always add new colours throughout the year so always drop us a message if you don't see what you're looking for.
Planning a wedding isn't always the easiest job in the world but we want to help. Discover
our selection of bridesmaid inspiration, wedding guest inspiration or even dress inspiration for any occasion, location or season.
Instagram Feed @maidstomeasure